Case Studies
A capital programme for the Midlands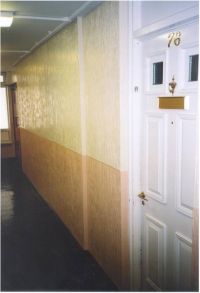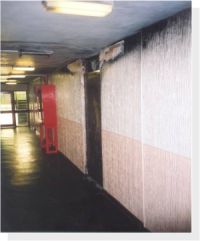 The Agproshield Fire Protective Anti Graffiti system for Hubdean Specialist Coatings was selected for use in the communal stair and foyer areas following its success in transforming refurbishments previously within the same locality.

Agproshield is an ideal choice for internal areas as it has demonstrated the ability to upgrade existing flammable paint layers to the required Class 0 by passing the Warrington Blue Board tests.

As Agproshield requires no wholesale paint stripping the contract was completed with the minimum of disruption of tenants. Furthermore Hubdean Specialist Coatings have also provided certificates to Sandwell MBC declaring a Class 0 surface spread of flame has been achieved on these surfaces.

The principle benefit of Agproshield system is immediately evident when entering the properties. The areas are now finished in a variety of textures and tones creating a contrasting, clean and attractive finish.

All of the communal areas are now covered by Hubdean Specialist Coatings graffiti removal guarantee. Furthermore the areas are now subject to a two – year graffiti removal agreement whereby all graffiti is cleansed from the environment at regular intervals.

By working in partnership with Sandwell MBC it has been possible to transform a previous problem area into a clean and maintainable environment for tenants.