Sign & Design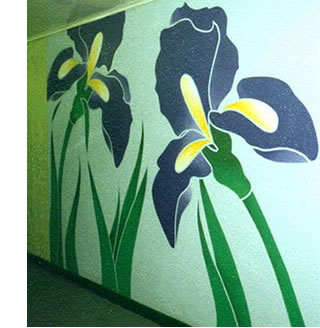 Hubdean Specialist Coatings provide a graphic design service to enable our clients to take an original and fresh approach to refurbishment schemes.

Graphics may be used to suit any theme and house styles may be incorporated into larger schemes or historic events recalled in traditional or abstract form.

These designs are used to compliment the Hubdean range of colours and textures, often by creating a focal point or feature area in entrances, lift foyers and stairwells.

Agproshield Graphics have been widely used in their own right as complete award winning design projects.

A free design service is available to prospective Agproshield users in order to make the most of areas to be decorated. Qualified Consultants will attend site and submit visuals for consideration based upon original ideas or chosen themes. Alternatively, skilled and experienced site staff are capable of reproducing the work of Architects and Designers.

Click on an image below to view details.