Fire Protection
PAINT FLAMMABILITY TESTING SERVICE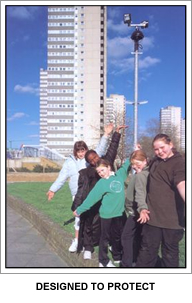 Hubdean Specialist Coatings provide a dedicated analysis service to assist our customers in the correct specification of internal coatings. It has long been understood that the potential flammability of existing coatings depends upon the type of previously applied paint and its condition. Once the condition of any existing coatings has been assessed, a recommendation for redecoration can be established.
The paint coating analysis is provided as a guide for those involved with the specification of decorative coatings, particularly where the standard of fire performance required must conform to Class 0 (as defined by BS476 Part 6 and 7). Such areas may be those referred to in the Building Regulations 2000 Approved Document B as Circulation Areas, Fire Escape Routes and Protected Walkways.
The information contained within the analysis report provides an overview of the general type and level of existing paint finishes. Against that observations are made based upon information from previous fatal fires, which allow a direct comparison to be made. The report provides an indication of flammability of the existing coatings.