Recycling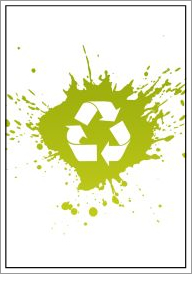 Hubdean Contracting apply the principles of Reduce, Re-use, Recycle.
We have an Environmental Management System which drives our teams to consider their environmental impact and act on materials and products at the end of their life span with us. The Company ensure that detailed surveying, project management and material planning are carried out before each project with the aim of producing the absolute minimum amount of construction waste.

During the project phase, through our on-site representatives and site Supervisors, we apply strict controls on material usage. This is both on our materials, and that of our sub contractors, checking against design, to minimise material wastage. Any subsequent excess materials are returned to Hubdean Contracting for re-allocation, or careful processing to minimise landfill.

We have an active recycling process for the following waste streams:
| | |
| --- | --- |
| Paper | 100% recycled |
| Cardboard | 100% recycled |
| Plastic Containers | 100% recycled |
| Tins and Metal Containers | 100% recycled |
| Office Ink / Toner Cartridges | 100% recycled |
| Surplus Paint | >90% recycled |
Wherever possible, we re-use plastic containers, paint scuttles and jerry cans to minimise the requirement for recycling. We ensure that all containers on site are returned to our facility in Worminghall for processing for recycling.

To minimise the volume of waste we send for recycling we have purchased a crushing machine to crush metal tins and containers prior to shipment to a recycling plant. Crushing the waste prior to recycling minimises the size of transportation required to remove our waster, not only saving cost, but reducing CO2 emissions.

Any surplus paints are returned to our facility in Worminghall, where it is removed from the tins into bespoke storage. The tins are then re-used or recycled through our local recycling facility. All surplus paint is also collected for recycling with typical recycling rates over 90%

For any waste that does occur at the recycling facility, paint disposal is controlled by COSHH, and the recycling facilities waste disposal procedures. To keep our environmental impact to an absolute minimum, we use a local waste management facility.