About Us
Hubdean is a specialist coatings company combining fire-protective coatings for internal communal areas with solutions for internal and external graffiti problems.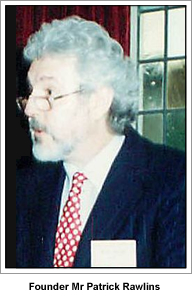 The Hubdean systems are designed to protect High Rise Blocks, Hospitals, Low Rise Estates, Multi-Story Car Parks, Schools and Public Buildings. The coatings to these areas ensure that the fire is not able to spread over the surface. The very nature of these areas also means that they have to stand up to high levels of traffic and are at risk from vandalism and graffiti attacks.

Hubdean provide all grades of fire protective coatings to meet these requirements, backed up by detailed paint analysis. Our specialist design service helps provide a bright and durable surface, whilst our specialist anti-graffiti coatings and ongoing maintenance ensure continued long-term performance.

Hubdean believes that supplying specialist coatings to the building industry begins with understanding the needs of the specifier. We then work in a consultative process towards developing solutions to the identified problems.

We have been working in this manner for 30 years and in that time we have earned a strong reputation for solving the toughest of problems. We provide a range of coatings that are at the forefront of their industry receiving wide usage and acclaim. However we are also able to tailor solutions to more specific specialist needs.

Our approach is to drive forward the standards of the coatings we provide both in terms of their testing, their production quality and the manner in which they are provided by our dedicated installation teams at Hubdean Contracting Services.

Pictured (right) is Patrick Rawlins, both founder and innovator of Hubdean Specialist Coatings in 1980.

Patrick worked closely with Government Legislation and Warrington Fire Research in implementing the standard for Class 0 Fire Protection within communal public areas and developed, alongside Warrington - the industry recognised benchmark for Class 0 testing - the Warrington Fire "Blue" Board.

Patrick's innovation, enthusiasm and attention to detail within our industry is still clearly visible today in many of the Agproshield feature designs applied in Communal Areas, Walkways and Car Parks across the United Kingdom.